Podcast: Play in new window | Download | Embed
Subscribe: Apple Podcasts | Android | RSS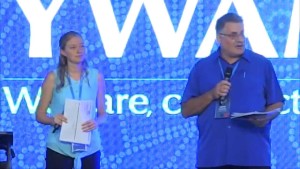 A passion of Youth With A Mission is to provide bibles in every language, to every people group, around the world. There are ministries happening at many different YWAM locations working towards seeing this happen.
At the recent YWAM Together in Australia, David Hamilton and Jill Thorton shared about how to end Bible Poverty and they had other people from around the world share their stories as well…
An important part of YWAM Together, and Youth With A Mission working towards ending Bible Poverty, was the End Bible Poverty Now Prayer covenant:

Prayer Covenant
I agree with Jesus that human beings do not live on bread alone, but on every word that comes from the mouth of God. (Matthew 4:4)
I believe that we must obey Jesus' command to teach all people and nations(Matthew 28:19-20), therefore they must have the Bible in their own languages.
I declare that I will help end Bible poverty worldwide. I will pray and do everything possible to serve the following steps…
Translation of the Bible into the 1,800+ languages that have no portion of Scripture.
Production of Scripture in the most accessible form for each person, whether print, audio, video, mobile device, or online.
Distribution of the Word of God to everyone on earth by praying, working, recruiting, and supporting others for the task.
Education of people to understand and apply God's Word. (Matt. 28:19,20)
Motivation for everyone, everywhere to engage with the Bible regularly. (Matt 4:4)
You can sign the End Bible Poverty Now pledge, and find out more about the project, at their web-site.
You can also watch the presentation in two parts below:
Part 1 of 2
Part 2 of 2