Podcast: Play in new window | Download | Embed
Subscribe: Apple Podcasts | Android | RSS
In this episode of the Youth With A Mission Teaching Podcast Michael Berg shares with us about the Father's Heart for Missions.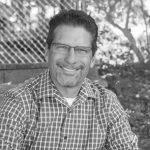 Michael Berg has worked in Youth With A Mission since 1979. He was part of the pioneering team for YWAM Miami. While in Miami he served as the Training Director for nearly 10 years. In his Leadership Training School God clarified the vision that became YWAM Orlando.
Michael, his wife Darla, and their family arrived in Orlando in 1995 joining with Walden and Beverly Owen to co-pioneer the training campus and ministry in Orlando. He currently serves as the Base Director for YWAM Orlando and is a lead convener for Eastern North America.
Michael has a deep desire to see leaders trained and released into missions.
You are the light of the world. A town built on a hill cannot be hidden. Neither do people light a lamp and put it under a bowl. Instead they put it on its stand, and it gives light to everyone in the house. In the same way, let your light shine before others, that they may see your good deeds and glorify your Father in heaven. (Mat 5: 14-16 NIV)