Podcast: Play in new window | Download | Embed
Subscribe: Apple Podcasts | Android | RSS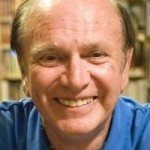 In this episode of the YWAM Teaching Podcast we hear from Winkie Pratney as he shares with us about what it means to be "Free as a Slave".
Winkie Pratney is a youth communicator, Christian apologist, evangelist, and writer from Auckland, New Zealand. With a mostly teenaged audience, Pratney speaks world wide to over 500,000 annually in churches, universities, high-schools, and Christian-oriented festivals.
Winkie Pratney has written over 20 different books since he began writing in 1964. The latest book that he published is called Ultimate CORE: Church on the Radical Edge. Ultimate Core is described as:
This in-depth approach to discipleship is designed for young people who want to experience and radiate the core of heart commitment to Christ. The ULTIMATE CORE is grounded in the ageless principles taught in the Sermon on the Mount. Relevant chapter topics range from purity to spiritual gifts to evangelism and offer insights to empower and challenge older teens and twenty-somethings to become effective, powerful Christians for this millennium. Written by Winkie Pratney and Trevor Yaxley, two youth ministry and evangelism experts.
Some of Winkie Pratney's other books include:
Subscribe to the YWAM Teaching Podcast:
Subscribe via Email