Podcast: Play in new window | Download | Embed
Subscribe: Apple Podcasts | Android | RSS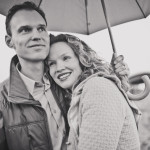 In this episode of the YWAM Teaching Podcast, Misha Thompson tells two stories about miracles:
Misha's miraculous healing from six-years suffering from Myalgic Encephalomyelitis (ME)
How God was involved in finding her wedding ring
Misha Thompson is a "YWAM kid" who was born in Afghanistan and grew up in the Netherlands. She is married to Lionel Thompson and is the daughter of Floyd and Sally McClung, pioneers in Youth With A Mission.
You can read more about Misha's story in chapter two of the book "Faith is Stranger Than Fiction" by Steve Halliday.
This episode's teaching is presented in English, with a Korean Japanese translation (thank you to some listeners for the correction).