Podcast: Play in new window | Download | Embed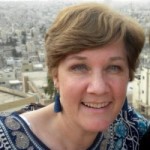 Terry Sherman joined us for a Google Hangout in February of 2013 to talk with us about support raising for missionaries.
During the 1.5 hours session Terry addressed many of the mentalities that come along with support raising including:
Short Term vs Long Term Thinking
Feeling Like a Beggar
Thinking that "Just Getting By" is Good Enough
Missions is not a "Real Job"
Missionaries need to embrace Support Raising as part of their ministry
Terry also gave six practical steps for missionary fund raising:
Get a personal understanding about the spiritual aspect of money

Know your calling and put your core message into one sentence
Cast you vision as far and wide as possible
Make a plan of action including a budget and communications plan
Find an accountability and prayer partner
Invite people to partner with you as personally and intimately as possible
At the end of the session Terry also answered live questions from the chat room.
Update:
Terry recently launched a new Online Relational Fundraising course. If you are not able to attend a 3-day workshop the online course is the next best option.
Terry Sherman has also changed her e-mail address since the recording of her video, her new address is sherryterman @ gmail . com.
Resources:
Books recommended by Terry Sherman:
Web-site and Resources mentioned by Terry: