Podcast: Play in new window | Download | Embed
Subscribe: Apple Podcasts | Android | RSS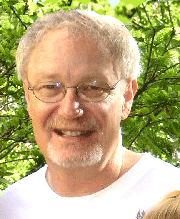 In this episode of the YWAM Teaching Podcast we get to hear from Dean Sherman as he shares about The Spirit of the World – 1 John 5:19.
Dean Sherman is dean of the College of Christian Ministries for the University of the Nations. He is a respected international Bible teacher, having ministered in 49 states and more than 40 countries. He and his wife, Michelle, make their home in Salem, Oregon. They have two children.
Dean Sherman has written books and created video and audio teachings that have been used at YWAM locations and churches around the world about the topics of relationships and spiritual warfare.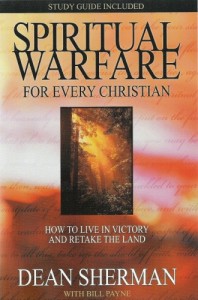 SPIRITUAL WARFARE FOR EVERY CHRISTIAN
How to Live in Victory & Retake the Land
God has called Christians to overcome the world and drive back the forces of evil and darkness at work within it. Spiritual warfare isn't just casting out demons; it's Spirit-controlled thinking and attitudes. Dean delivers a no-nonsense, both-feet-planted-on-the-ground approach to the unseen world.
The Key to Love, Sex, and Everything Else
With clarity and a sharp wit, Dean Sherman illuminates the often confusing and mysterious world of love, sex, and relationships in this accessible, hard-hitting examination of romantic love and sexuality in the Christian's life.
Learn the secret of your "attraction gift"
Discover that the real question is not  "How far is too far?"
Investigate the meaning and value of being in right, godly relationships with others.
Build your life relationships upon God's logical, loving, and freeing precepts.
Begin the healing process if you struggle with sexual sin from your past.
Understand the loving and practical principles behind the relationship boundaries God has established.
Relationships: The Key to Love, Sex, and Everything Else is an immediately relevant and refreshingly direct discussion of the most dynamic and foundational facet of our lives. Bold and thorough, this book is the answer for those who are disillusioned with the self-centred, anything-goes attitude modelled in much of today's media or the legalistic advice that attempts to reduce relationships to a list of rules. With balance and thoughtfulness, Dean Sherman offers a soundly biblical alternative that works.
Subscribe to the YWAM Teaching Podcast: